I have been searching for the perfect book case for my guest bedroom / office! I have filed a few and still can not decide, with your help maybe I will have a place for all my
boxes
of books and reference materials that are currently sitting on the floor in huge stacks!!
This book case is simple and the clean lines work well in the room! I am looking at the darker stained in the back or the lovely walnut veneer.
West Elm
, parsons tower $499.00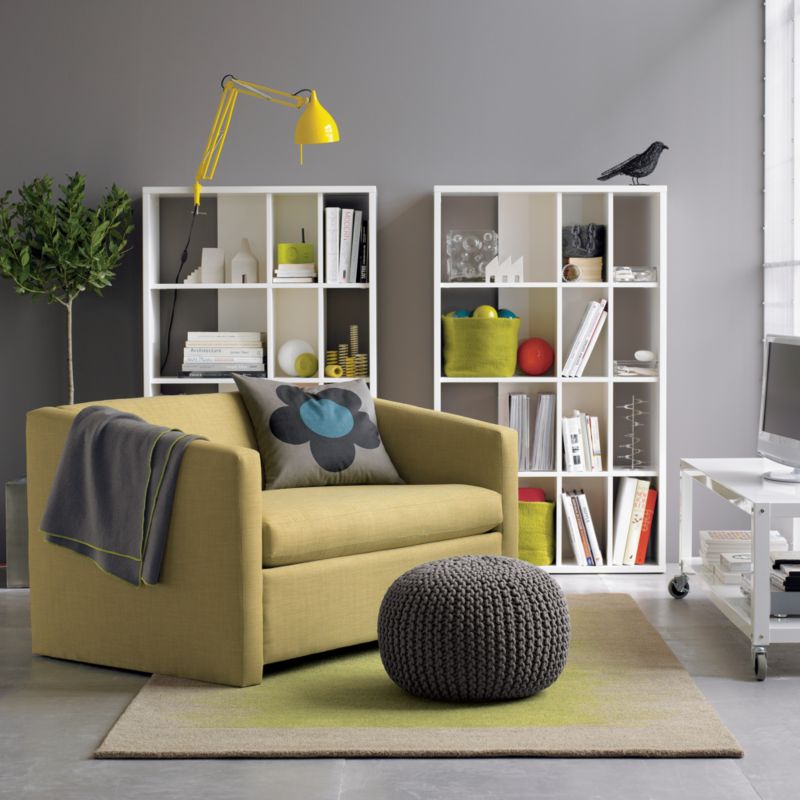 I like this bookcase with it's assymetrical cubby spaces. But it only comes in white and I would have to paint it dark to go with the design of the room.
CB2
, cross roads book shelf $299.00 and it is smaller than the first book case.
Then this lovely bookcase is the most expensive but I love the shifted shelves!
Room & Boards
Woodwind $1.299.00
What I really want is a bookcase that is about 42" wide x 70" high. I would love to have the stain be dark charcoal or black. so, my thought is "do I buy one of these and paint it to the colour I want?" or "Do I design one with a mix of styles from above and hire a carpenter to build me one?"
What are your thoughts??
xx
callie