I have had a fascination with portraits since I was young. Capturing the image of a person is something that falls under my obsession of documenting my family history. Throughout history, people of importance were captured in this pieces of art; from royal and noble families to families of influence and political figures.
Commissioning artist to capture that moment, that moment in time to document forever. I find them fascinating. My imagination goes into over drive, thinking up stories about there lives. One of my favorite things to do is walk through a museum and find all the portraits so I can make up stories.
I also have a small collection of portraits through out my home. People that I know and some that I do not.... would you place portraits of individuals you don't know in your home?
Everyone should remember this portrait of Sharbat Gula, on the cover of National Geographic Magazine. In this image, someone has made it into a digital portrait. The original photographer was Steve McCurry, I found the digital image
here
, but I don't know the artist to credit. I remember when this image was published, I remember her eyes. I always wondered what her life was like.... I knew it was a hard life, a life of war and being torn from her home. Her expression was so penetrating, haunting and yet so beautiful.
In the 1780's Marie Antoinette was the subject of numerous portraits. I found these 2 at this
site
. During her short life of 38 years, many portraits were completed of her
and this painting by
Joseph Ducreux
from wikipedia, age 13! she looks older than the child of 13!
Self portraits are another view of how an artist views themselves... like the emotionally filled
portraits
of Frida Kahlo.
Portraits of a french singer, Suzy Solidor. Her publicity stunt to be the most painted/photographed women in the world, The range photographs and painting of various styles, competed by artist such as Picasso, George Braque, Raoul Dufy, and most know Tamara Lempika. Photographs by Ray Man
A posting of current time portraits, love this photograph of Johnny Depp! found
here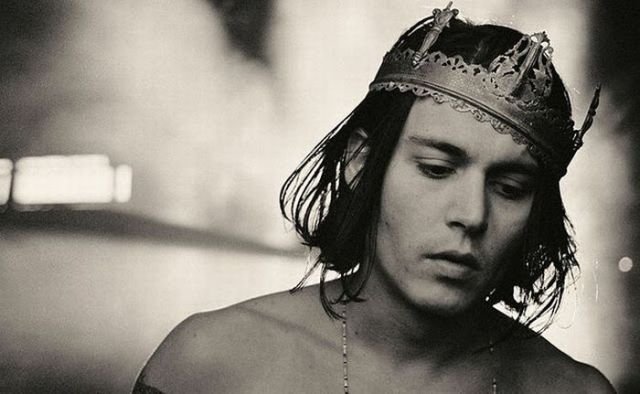 xx
callie